Welcome to Washington Park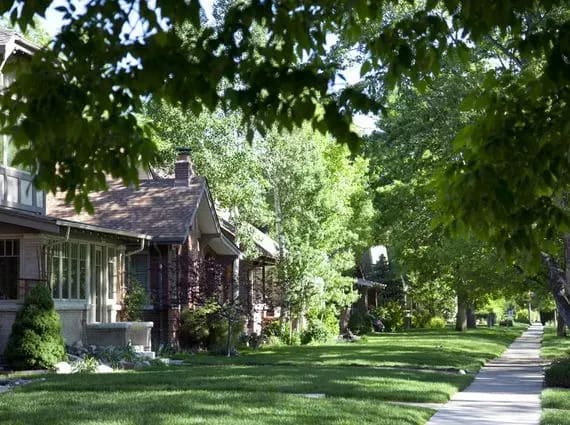 Wash Park is bordered by Alameda Avenue to the North, I-25 to the South, University Boulevard to the East, and Downing Street to the West.
People began to settle around the fringes of a buffalo wallow near the north end of Washington Park in the 1860s South Denver (as it came to be called) was annexed by Denver in the 1890s and construction on the park began in 1899.
The founding of the University of Denver that same year and the arrival of streetcar lines in 1901, coupled with the desire of some to escape the confines of Downtown, fueled growth in the area for the next 50 years.
Designed by Reinhardt Schuetze, Washington Park was landscaped using native trees and shrubs hauled from the mountains. Schuetze's design, still largely intact, transformed the mudflats into Smith Lake and a lily pond. Grasmere Lake, at the park's south end, was dug in 1907. Charming retail enclaves such as Bonnie Brae and Old South Gaylord, together with excellent access to Cherry Creek Mall and bustling area commercial centers, have made Washington Park one of the most coveted urban neighborhoods in Denver.
Classic bungalows, Denver Squares, and a colorful array of handsome Victorian-Era homes including Queen Anne's girdle the park itself putting every resident between Lincoln Street and University within easy walking of its ample amenities. A haven for cyclists, walkers, and joggers, Washington Park also hosts soccer leagues, volleyball tournaments, and flag football on its lush playing fields. The home courts of the Washington Park Tennis club lie just south of Grasmere Lake and the recreation center, one of the busiest in the city, offers classes and programs for all ages.
Throughout the year, a seemingly endless series of fitness events such as the ever-popular Thanksgiving Turkey Trot and the spring Furry Scurry draw enthusiastic participants from all over the city. Washington Park is truly the heart and soul of this wonderfully scenic and cohesive neighborhood where all are welcome to experience the urban outdoors at its absolute best.
Noteworthy
Washington Park
Old South Gaylord Shopping District
Bonnie Brae Shopping District
Light Rail Connection


City Information
Public Schools:
Elementary: Lincoln and Steele
Middle: Grant
Senior: South High School


Boundaries:
University Blvd to the East and Broadway to the West. Bayaud to the North and I-25 to the South.